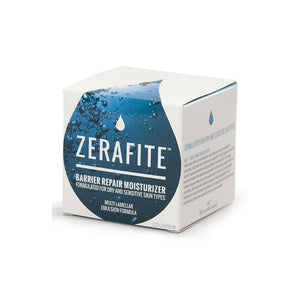 Zerafite
Zerafite Barrier Repair Moisturizer
Regular price
$50.00
$0.00
•    Replenishes lost skin lipids
•    Reduces inflammation
•    Seals in moisture   
•    Suitable for sensitive skin
Zerafite Barrier Repair Moisturizer gives skin the ability to resist dehydration, even in the most arid climates. It is named after the Xerophyte species of plants (cacti) that have adapted to live in dry environments.
Key Ingredients:
Argan oil: Rich in vitamins and essential fatty acids, this oil provides long-lasting hydration in addition to anti-inflammatory benefits. 

Niacinamide: This unique ingredient strengthens the skin's barrier by increasing ceramide and fatty acid levels in the skin and prevents the skin from losing moisture.   
---
More from this collection