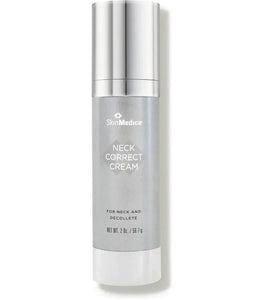 As we age, our skin undergoes some changes that can be quite frustrating. One of the most common complaints among older people is the appearance of loose, sagging skin around the neck, which is often referred to as a "turkey neck." As your family gathers this fall, you want the attention to be on the beautiful holiday turkey you prepare, not your turkey neck. Why does this phenomenon occur and is there anything you can do to prevent it? How a Turkey Neck Develops As we age, our skin loses elasticity and is less able to bounce back after being...
---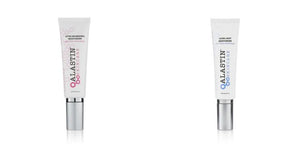 If you live a busy lifestyle, you may tend to cut corners in your skincare routine to save time. Skipping moisturizing may seem like the thing to do – especially if you have naturally oily skin. But this is a severe mistake. Why should you include a moisturizer in your daily skincare regimen? Here's why. Replenish Natural Oils Even for those with naturally oily skin, your oil glands create less oil as you age. This means your skin is getting less of what it needs to stay healthy and protected. A quality moisturizer can help replenish your natural oils to...
---

Many people notice that their scars become more visible during the summer. This can be frustrating and even embarrassing for some. But why does this happen? And what can you do to make scars less noticeable? Sun Darkens Your Skin There are a few main reasons why scars may become more noticeable in the hot summer months. One of the main reasons is increased exposure to the sun. Scars are often lighter than the surrounding skin. As your undamaged skin tans, the scar tissue does not and becomes more pronounced and noticeable. Dehydration Dehydration is another factor contributing to the...
---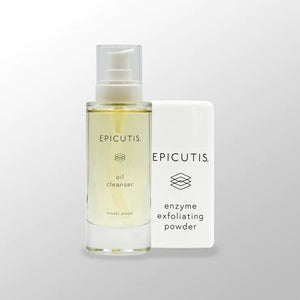 Exfoliating your skin can be the key to achieving a healthy and glowing complexion. This process involves removing dead skin cells from the surface of your skin, allowing new skin cells to regenerate and creating a smoother, more radiant appearance. Neglecting this crucial step in your regular skincare routine is a mistake you can quickly rectify. Unclog Pores Firstly, exfoliating can help unclog pores and prevent acne breakouts. When dead skin cells accumulate on the surface of your skin, they can mix with oil and bacteria and create a blockage in your pores. This can lead to the formation of...
---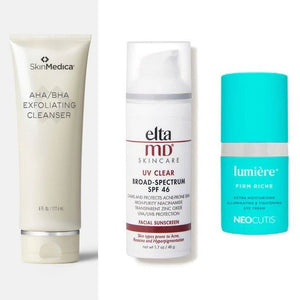 The skin under your eyes is one of your face's most delicate and sensitive areas. The skin under and above your eyes is only 1/9 the thickness of the rest of your face. This largely explains why our eyes are often the first to show signs of aging. Puffiness, fine lines, wrinkles and dark circles around the eyes are readily noticeable and can give an inaccurate and unfortunate portrayal of your age. Eye skin care is essential all year long but especially in the summer. The summer heat and sunshine cause damage from UV rays, pollution and harsh weather conditions....